The Intellihub
Shepard Ambellas
July 14, 2011
The Intellihub is one of a very small number of websites to be outright banned by the New World Order's crony controlled social networking site Facebook.
For close to a year, The Intellihub (dev-test.intellihub.com), one of the top alternative news sites in the world, has been blocked from Facebook sharing then unblocked then blocked again.
Two months ago the censorship went into overdrive when all of The Intellihub URLS were 100% banned through the normal share feature.
Recently savvy supporters of The Intellihub have invented new ways to bypass the corporate giant to share the banned content.
However Facebook quickly made adjustments within their system.
Multiple YouTubers have recently posted videos on the public censorship.
Yesterday another disgruntled supporter posted an action alert to all Intellihub and free speech supporters.
HERE'S WHAT HAPPENS WHEN YOU TRY TO POST dev-test.intellihub.com.com TO FACEBOOK:
HERE'S WHAT HAPPENS WHEN YOU CLICK ON: "Let us know" ON FACEBOOK: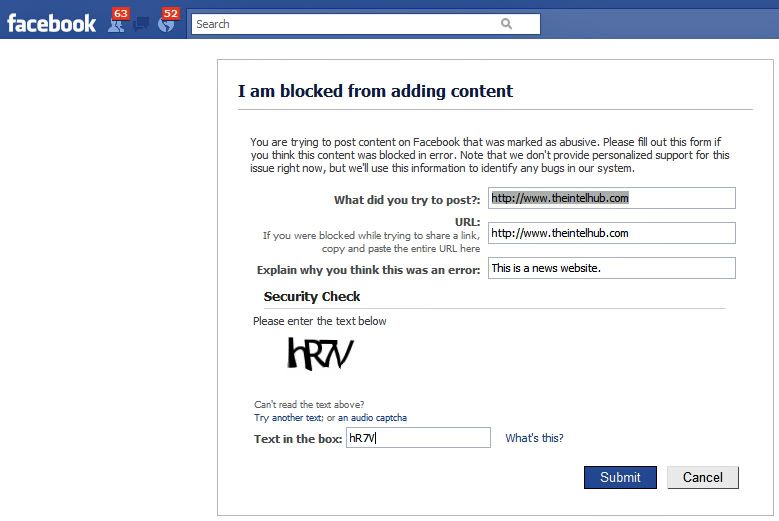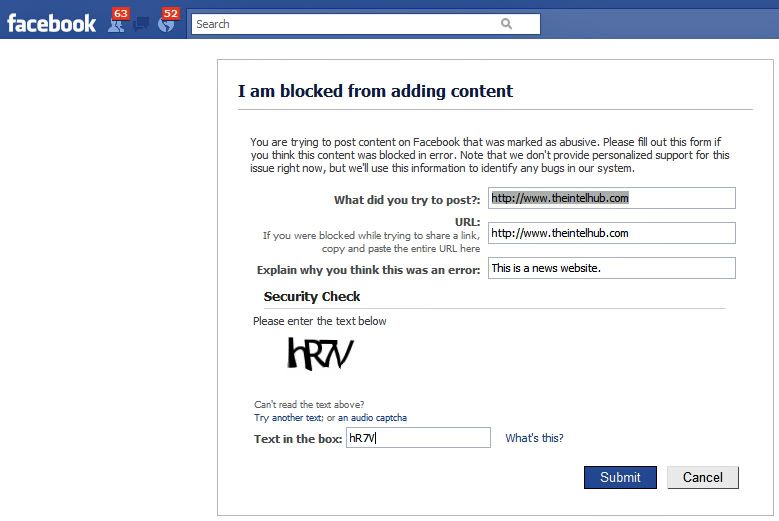 ACTION STEPS:
1) (Try to) post TheIntelHub to your wall.
2) When you get the "fail" message, file a "Let us know" report to FB.
3) Post this message as a "Status" on your wall
This censorship is much bigger then The Intellihub. If we can be openly censored it is only a matter of time before other alternative news sites are censored as well.
The saga continues in the war for free humanity…
Sponsored Link: THYROID-KI is formulated with Potassium Iodide – a stable and preferred form of Iodine absorbed by the thyroid. Potassium Iodide may provide support for optimal thyroid function and hyperthyroidism control, and may offer maximum protection against radioactive iodine exposure.* 10% Off